The Class of 1967............


You are more than welcome to submit your own photos, they will be added as soon as possible. Please send pictures by clicking the "upload photos" button above. Be sure the pictures are clear and "web ready". If you would like to list your e-mail address for other classmates to see, please also include that.
A-E
Kristen (Adolph) Jackson *


Frances (Aguilar) Vuniga


Kathleen (Albright) Stoffel

UPDATED: February 26, 2008

Address: 16 East River Rd, Montgomery, IL 60538


Phone:
College:Stout State University (Wisconsin)\
Northern IL University (IL)
National College of Education (Evanston)


Occupation: Real Estate Appraiser/Broker
Company: Northern Illinois Area (8 counties)


E-Mail: fastappraisal@cwicweb.com




HSsong: can't remember
Now song: Songs by Josh Groben
HS TV Show: Bonanza
Now TV Show: Gray's Anatomy
HS Hobbies: horse back riding, sewing, cooking, working at Carson Pirie Scott
Now Hobbies: RVing, travel, gaming around the country, decorating and antique collecting


What I Have Been Up To: Lately I have spent alot of time on decorating. I redecorated my second home in Palm Beach Gardens, Fla and recently started redecorating our home in Montgomery. We are anticipating selling out of our real estate and relocating to some slightly warmer area for our retirement. In the meantime, I still am active with my appraisal practice and am somehow surviving the latest downturn in the market. I experienced a fire in one of my rental homes last fall and am the process of the rebuilding of the property. These things keep me plenty busy, but besides work my husband and I manage to travel with our new motor home. We sold our boat that we kept in Florida and decided it was more economical to book charter fishing trips at our leisure. We were spending more time maintaing our vessel than we were enjoying it! We are planning more trips this year looking for a location to retire. Aside from work and fun I spend quite a bit of time in physical thera
py with Spinal Stenosis and trying to figure out how to keep my diabetes in control. So I try to diet, exercise, etc. as much as I can. I have found myself at the Copley Health Plex much more than I ever anticipated. I am paying for all the years that I never paid attention to health issues. I eat, sleep and exercise as best that I can just to be able to enjoy today and everyday that I live thereafter! (Hopefully that will be quite a few). I have one step son, who is a commercial fisherman and operates a cottage management company with his wife Pam, in Hatteras, NC. I have two great nephews and one great niece that I spend time with, but my family has grown smaller over the years instead of increasing. I have spent most of my life in my career and traveling. My husband is from Switzerland and was a world traveler before he retired. I was able to travel with him to the Orient, Mexico and Quite a bit of Europe. After 911 we have not traveled internationally, but hav
e decided to see some of the best sights in the great US of A! (Most of which we do in our RV). We have become so spoiled with it, that when we had to stay in a motel last fall we really missed the comforts of our RV. The only drawback these days is the price of Diesel! But we still manage! Last year we took about 10 trips. Hopefully we will take more this year and when we get to retire maybe less trips, but longer ones! On weekends that we are not traveling in the summer we are working on the house or in the garden. We have large flower beds in our terraced year. They take alot of attention. We do some of the work, but have hired some of the maintenance out, because it could be a full time job! One time last year, we left on a trip and all was good with the flower beds. The weather was mild and we had no weeds. When we returned, 10 days later, the weeds were overgrowing the flowers! The weather was rainy and then turned warm. Great condition for weeds! So we
were busy for the next two weeks catching up! Our other favorite past time is playing Canasta with friends and going to the Casinos. Seems like they are everywhere! We also like to barbeque and cook outside when the weather is good. Nothing like a fun night with good friends. That is how I spend most of my time. The rest of the time I am dreaming up something else to do that I haven't tried yet and being discusted with myself that I can't seem to find enough time to do everything that I would like to do! That is my life in a nutshell as to what I have been up to! If you want the details......I could write a book! I look forward to seeing some old friends and catching up on life at the reunion!


John Alcorn

David Anderson


Lindsay (Anderson) Petrillo *


John Anderson *


Thomas Anderson *


Steve Arch *


John Armbruster *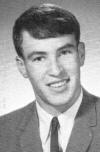 Ross Armstrong

Sandra (Aylesworth) Mosher *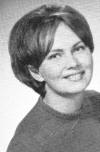 Gary Backes *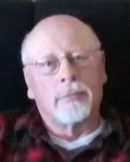 Gary D. Backes passed from this world unexpectedly on March 19, 2017 in New Market, Tennessee. Gary was born May 21, 1949 to James and Dorothy Backes in Aurora, Illinois. Gary grew up in Aurora and attended West Aurora schools. He also attended Waubonsee Community College and Aurora University. He later went on and received a Masters Degree in Business while living in Tennessee. Gary had many careers in his life. He was a Kane County Sheriff before changing to a career in technology. This career choice led him to Tennessee where he had resided for the past 24 years. In his retirement, he enjoyed his family, country living and his dogs, Sam & Emmie. He will be missed by his family, friends and dogs. Gary leaves behind his loving wife, Karen; daughter, Wendy Blaine; step children: Beth, Daniel, and Donald Yordy; and grandchildren Tegan and Xander Blaine. In addition, he leaves his siblings: Diane Backes, Bruce Backes, and Nancy (Brian) Griffin; nieces and nephews: Eric, Brett, Kyle (Jessica), and Emily Griffin; and great nephew, Logan Griffin. Also, to mourn his passing are numerous aunts, uncles and cousins. He was preceded by his parents, James & Dorothy Backes; grandparents, J Lee & Mary Martin and Phillip & Minnie Backes; and several aunts & uncles. Anyone wanting to contribute in his memory may make donations to First Christian Church, 635 N. Randall Rd., Aurora, IL 60506.


Myra (Bagby) Donoho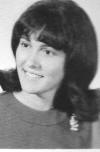 Linda Bailey


Lorraine Bailey


Allen Baltes *


Renee Balthazar *


Andra (Barnes) Becker *


Janice (Barnes) Hill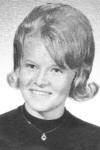 Thomas Andrew Barnes

UPDATED: September 4, 2008

email: konge3@sbcglobal.net



Address:

1121 MCDonald Avenue

Aurora,Il. 60506-5424



Phone:

630-897-896


College: Waubonsee College
Occupation:

Regular Letter Carrier


Company: Aurora Post Office 39 Years

HSsong: Overture of 1812
Now song: All Symphony Music
HS TV Show: Dectective Shows

Favorite TV Show Now:F All C.S.I.

HS Hobbies: Swimming And Music

Hobbies Now: Motorcycles And Cultural Events

What I Have Been Up To: I Divorced in 1997 and have one daughter, 31.

I plan to go into a partnership with my best friend in electrio-mechanical repair and design bussiness, after I retire from the Post Office.

l played in a professional rock , soul and show band all over the Midwest, for 11 years.

Thomas L. Barnes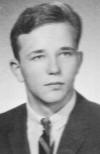 Craig Bartells *


Cynthia (Bastian) Zaugra *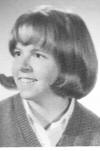 Linda (Baum) Matei *




Nanette (Beatty) Cramer *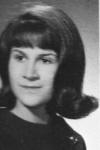 Robert Becker *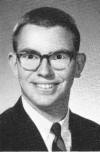 Beverly Biesbier


Wanda (Benard) Dutton *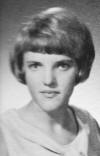 Mary Lou (Bennett) Pack


Yolanda (Bennett) Armitage *


Carol (Bergfeld) Wiewiora *


Patrick Berry *

UPDATED: September 4, 2008

email:


Address:

1070 Johnston Drive

Aurora, IL. 60506



Phone: 630-896-5966

College:

Some College

Occupation: Catagory Buyer


Company: Eby-Brown Company

HSsong: Anything from Stones & Dave Clark Five
Now song: I'm Not As Good As I Once was by Toby Keith
HS TV Show: Sony & Cher
Now TV Show: CSI & Discovery
HS Hobbies: Football & Golf
Now Hobbies: Golf, Photography, Gardening

Married, divorced, married, divorced,happily married. Two wonderful children, Jennifer and Patrick, two beautiful granddaughter, Gabi and Graci, and a wonderful wife, Jenny, WA class of 1969 and a 'POM' - who would have thought. Looking back seems I dated a few 'Poms' from variety of classes 65-69. (man was I lucky Pete didn't have a car)

Enjoy spending time with my best friend and wife Jenny. (no she did not force me to write that) Being with family, seeing old friends at 'Downtown Alive' in Aurora on summer Friday nights. Taking short trips to anywhere, just being ready to enjoy the life we have.

Hope to see everyone on Friday 19th at Orchard Valley.

Raymond Bezanson *

UPDATED: 4/10/2008

email: raybezanson@sbcglobal.net

Address: 215 S. 8th Street / Watertown, WI 53094


Phone: 920-285-1551

College: Aurora College; Waubonsee Community College; Concordia University Wisconsin; Dubuque Theological Seminary

Occupation: Pastor & self-employed field representative
Company: Watertown Advent Christian & NASE-UGA

HSsong:
Now song:
HS TV Show:
Now TV Show:
HS Hobbies:
Now Hobbies:

What I Have Been Up To: Still married to Jan (Gibb) Bezanson from Galesburg, IL - 36 years. After a few years in office supply sales; I spent over 28 years with ServiceMaster/Aramark Management Services in healthcare management. About 12 years ago I also became licensed as a pastor in the United Methodist Church - and then in the Advent Christian Church. I have been serving in Watertown, WI where my father was a pastor in the late 1930's. Four years ago I was ordained in the Advent Christian Church. We have lived in Watertown for the last 19 years.We have 3 adult (?) children - Aaron (Donika), Seth & Megan (Dan Scherer) and 2 granddaughters; all living in Watertown.


Click here for pics of Ray's Family!

Jerold Biyer

Richard Blom *


William Bobzien *


Jack Borders *


James Bowman


Richard Boyd

Robert E Bradley *


Barbara (Brauer) Williams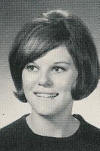 Jill (Bright) Hintges *


William Brown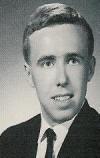 Mark Brown

Mark Bruch *


Lee Brunka *


Jeff Bundy *


Peter Burgert *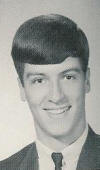 Kevin Burke


Darrell Butler


Linda (Butler) Dillenburg *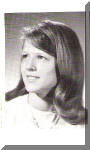 Raenelle (Butler) Smith

UPDATED: September 4, 2008

email: braenelle@gmail.com

Address: RR 2 Box 70
Downing, MO 63536

College: Got married in 1968


Occupation: Retired October, 2012 from Social Services/Child Support Enforcement

Telephone: 660-341-1643


Company: Currently part time working at Casey's General Store

HSsong: Any Beatle's Songs
Now song: Contemporary Christian
HS TV Show: Star Trek
Now TV Show: Star Trek
HS Hobbies: Singing & cats
Now Hobbies: Singing & Cats

Larry and I got married in Aurora in July of 1968. We moved to Ottumwa, Iowa in 1973 and now live in Downing, Missouri since 1978. We have two children, Sue Jane who was born in 1970 in Aurora and Tom who was born in Ottumwa, Iowa in 1976. Sue Jane has two girls and one boy and lives out in the middle of nowhere! She lives in Scotland County, Missouri, but in order to get to her place you have to go up into Iowa and then back into Missouri. (there are no roads from here to there.) The school bus has a great time getting to her house to pick up the kids. Anyway, Tom lives in Jefferson City, Missouri and is a computer information technologist for the State Teacher's Retirement System. We live on the farm that Larry was raised on, in what was his grandmother's house and are currently building a new home on the same property. It's very slow going! The outside is up and we are doing the inside ourselves. Fortunately, Larry is very good at wring, plumbing, carpentry, heating, air-conditioning, etc. I'm hoping to be able to move sometime before next fall! We did a lot of remodeling on the old 100+ year old house we now live in and I enjoy that type of work. Larry is also retired and that gives us more time to visit the grandkids in Jefferson City when we want to. It's a 3 hour trip, but we go quite often.


College: Got married in 1968 and moved to Ottumwa, Iowa in 1974. Moved to Missouri in 1977. Now live on the family farm where my husband was raised.

Cathy (Cain) Jones


Robert Campen *


Maria Cantu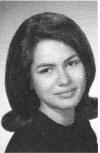 Miquel Carbo

Darrell Carr *


Brian Carson *

UPDATED: 7/20/08

email: coach@ameritech.net



Address:

1117 W. Galena Blvd.

Aurora,Il.60506

Phone: 630-264-0604
College:
Occupation: construction
Company: owner-construction company

HSsong:
Now song:
HS TV Show:
Now Hobbies:

What I Have Been Up To: I attended NIU and then went to work in the family construction business.I got married in 1971.I met my wife at a fastpitch field while in high school and have traveling all around the country and Canada playing fastpitch every summer since.We have two children and three grandchildren that we spoil at every opportunity. I have played and coached men's fastpitch since high school and last spring I became the junior varsity girls fastpitch coach at Aurora Central Catholic High School.

Jane Cassidy Dienesch

UPDATED: 4/10/2008

email: dieneschrichardm@sau.edu

Address:

2632 Western Ave.

Davenport, IA 52803




Phone: 563 322-4357



Occupation: case manager for people with disabilities
Company: Muscatine, Iowa

HSsong: Cherie, Four seasons
Now song: santana- supernatural
HS TV Show:can't remember
Now TV Show:boston legal/sunday morning
HS Hobbies: sewing
Now Hobbies: bike riding, pilates, reading

What I Have Been Up To: I live in Davenport, Iowa on the Mississippi and it's been fun learning about the river and getting to know the area. We have lived here since 2001. My husband Rick and I have been married 17 years and have 3 children between us, a daughter, Elizabeth and twin sons, Michael and Daniel. Our children are grown and we just became grandparents this year. It's great! My husband teaches at St. Ambrose University and I work as a case manager with disabled people. I enjoy reading, bike riding, cooking, gardening, visiting with friends, and ethnic foods. I enjoy travel a lot. Highlights include a trip to China and Japan and Germany with my husband. I am looking forward to retiring in a couple of years and spending time volunteering in the community and with grandchildren. I am looking forward to seeing everyone!




Beverly (Casurella) McKay


Lloyd Cates


Charles Cawley


Jim Champion


John Chrisman *


Sandra Christoffel


Jacqueline Clark *




Sandra (Clark) Ayers


Jacqueline (Coleman) Brooking


Catherine (Colson) Mundsinger *


Randy Cornwall McGuane




James Crane *


Phillip Cressler *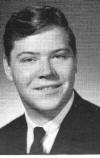 Sherry (Cribbert) Robbins


Robert D. Critton *


James Cronsell *


James Czenk


Steven Dapp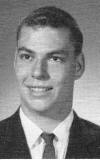 Kim Darrow *
Kim Darrow *

UPDATED: May 2, 2011

email:
Address:

Phone:
College:



Occupation:
Company: Eby Brown


HSsong:

Now song:

HS TV Show:
Now TV Show:
HS Hobbies:
Now Hobbies:

Kim G. Darrow passed away on 12-08-2010 . I am not sure who updates your web site but I wanted to pass along this information.

Kim retired from Eby Brown after 37 years

He was content living in his home that was like a log cabin and watching his CUBS and BEARS on TV and taking life day by day

His favorite quote was "Ya, Gotta Believe "

He was a PROUD WEST AURORA Alumni.

Information provided by: KALANDORF@aol.com

Sherri (Daunheimer) Marshall *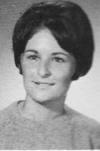 Henry L. Davenport


Patricia (David) Hornburg *


Kathleen (Davis) Newcomb *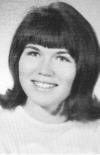 Pat (Decker) Waters


Charles Degenhardt *


Mike Delmonte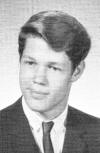 Sue (De Sotell) Thomas *


Thomas Dietzman


Rosanne (Dilller) Drantz




Thomas Dixon *


Jacquelne (Doane) Kern *


David Dohren

UPDATED: November 1, 2007

Address: 12525 Heatherfield Lane
San Diego, CA 92128


Phone: (858) 487-5860
College: University of Illinois
Education: Masters Degree

Occupation: Utility Executive
Company: San Diego Gas & Electric

E-Mail: ddohren@san.rr.com





HSsong: So Happy Together
Now song:
HS TV Show:
Now TV Show:
HS Hobbies: Sports
Now Hobbies: Sports and Outdoor Activities

What I Have Been Up To: 32 years in San Diego enjoying the best weather in the country. World travel and outdoor activities: hiking, biking, golf, tennis, kayaking, ocean sports.

Dave and Sue Dohren had to evacuate during the San Diego fires in October. Nearly 60 homes in their community were destroyed but theirs survived.

Jill (Donovan) Maio *


William Dormer *




Jean (Dow) McAtee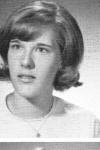 Barbara (Draper) Gatewood *


Ed Dreier


John Drew


Martha Dyer


Trudy (Eaton) Cook *


Carl Edwards


Helen Cecilie Eilert *

UPDATED: August 26, 2008

Address:

50 Long Spring Rd.

Steelvillle, Mo 65565


Phone: 573 775 2888
College:
Education: Bachelors Degree

Occupation: Cattle Farmer


E-Mail: hceilert@misn.com





HSsong:
Now song:
HS TV Show:
Now TV Show:
HS Hobbies:
Now Hobbies:

Jim Einig *


Mike Ellis *


Jeff Englund *


Douglas Eno *


Steve Ethington *

UPDATED: August 25, 2008

Address:


Phone:
College:

Northwestern


Education: Masters Degree

Occupation:

Executive Search


Company: DHR International

E-Mail:

sethington@dhrinternational.com







HSsong:
Now song:
HS TV Show:
Now TV Show:
HS Hobbies:
Now Hobbies:

What I Have Been Up To: Visiting my sons around the country - Boston, Denver and San Francisco. Working with some very intersting companies and enjoying life - my golf game sucks, though. Still active with Northwestern

Jeff Randy Evans










Patricia (Evers) Cobb