The Class of 1967............
You are more than welcome to submit your own photos, they will be added as soon as possible. Please send pictures by clicking the "upload photos" button above. Be sure the pictures are clear and "web ready". If you would like to list your e-mail address for other classmates to see, please also include that.
K-O

Mario Kapusta

UPDATED: November 15, 2007

email: md@veincenterhouston.com

Address:

3665 wickersham

Houston,TX 77027

Phone: 713-961-4620
College: Universidad de La Plata, Argentina
Occupation: Mario Kapusta, M.D
Company: Vein Center Houston

HSsong: Beatles

Now song: Cool Play
HS TV Show:
Now TV Show:
HS Hobbies:
Now Hobbies:

Click here for Pictures of Mario and his family!

Jim Karnatz *


John Keach


Roland Keenan *


Ronald Keenan *


Lee Kehrein *


Charles Kent *


Sue (Kerr) Lazzara *


Donna Kesler

Cynthia (King) Lees


Stanley Kinsman

Ken Kish *


Michael Kline *


Wayne Kline *


Lucinda (Klose) Boswell *
Lucinda (Klose) Boswell *

UPDATED: August 10, 2008

email: ladyjwl@yahoo.com

Address:

26 Fraser Drive

Walnut Creek CA 94596

Phone: 925 788-6912
College:

After leaving West Aurora, I went to Illinois Wesleyan Univ and got a Bachelor of Fine Arts, moved to Fort Collins, Colorado where I taught grade school art. I enjoyed three wonderful years in Colorado and then moved to San Francisco where I met my husband, Lou and managed his medical office. We moved from San Francisco to suburban Walnut Creek CA in 1983 and have lived in Walnut Creek since that time. We've raised two terrific sons: Evan, 27 who just graduated from San Jose State University as a business major. He aspires to go into sports management, more specifically, work for an NHL team. We are avid San Jose Sharks hockey fans. Our younger son, Keenan, 20, lives in New York CIty and is a junior at Juilliard where he majors in organ performance and is a budding Christian music composer. Keenan loves music . So do I, thanks to Mr Halfvorsen and a capella choir!

Education: Masters Degree

Occupation: I manage my husband's psychiatric practice, and sell jewelry and couture clothing as a consultant in two different direct sales companies.


Company: All my work is home-based so my commute is 12 steps down to the home office- how "green" can you get?

HSsong: Let's see, what's the name of that song again that what's his name sang?

Now song:MIghty to Save - Hillsong Band
HS TV Show: don't remember
Now TV Show: don't watch
HS Hobbies: swimming
Now Hobbies: still swimming 3 miles a week

What I Have Been Up To: I have several step kids and they have children so I have been able to practice my grandma skills on them.

We have two grandsons born nearly a year ago and four granddaughters, ages 4 to 14. Three girls live in Oregon and the others live in Berkeley and San Francisco, so we see them a lot more often. Most of the time since last connected with high school friends at our 25th reunion, I've been busy supporting our boys' passions and education paths. This means LOTS and LOTS of concerts and world tours with one boy and hockey games on both coasts - Evan says, btw, that the Chicago Blackhawks are looking good and have an excellent chance of making a play-off bid- They stole our defenseman, Brian Campbell so better be good to our "Soupy". If any of you are hockey fans, lets chat!

I've also been very busy with church activities, singing with the band and in the choir. It has also been a great privilege to be involved on stage and back stage with Contra Cost a Christian Theater, local amateur theater company that produces family theater and musicals. Serving the community and the Lord through the arts has been just the best.!

Looking forward to coming back to Aurora to celebrate 41 terrific years since we graduated. See y'all soon.

Attending Reunion: Yes, I will be there!

Click here for Pictures of Lucinda and her family!

Michael Koester *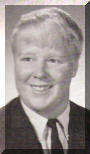 Bruce Konen *


Nancy (Koontz) Berg *


Michael Kopp *


John Korthauer *


Don Kowalke *


Janet Krelle


Jeff Kreminski *


Frank Krowzack *


Nancy (Kuch) Bruce *


Daniel Lamb *


David Lange


Steve Langus *


John A. Larson *


David Laughlin

Sal (Sara) Laz *


Linda (Leigh) Moody *


Brian Lents

Marilyn (Leonard) Probst *


Jeffrey L. Liddle *


Richard Liedtke *


John Link

Robert E. Lipp



Mary (Leoffler) Lee



Larry Lonis *


Janice Lorenz


Terry Lowry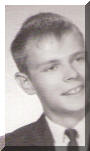 David Lynde *


Meg

(Mac Dowell) Kruckenberg*

UPDATED: June 30, 2008

email: megkruck@earthlink.net


Address:

Degree:Bachelors Degree
College: Carthage College

Occupation: kindergarten teacher
Company: Harvard School District

HSsong:

Now song: country music

HS TV Show:
Now TV Show: 24
HS Hobbies:
Now Hobbies:

Donna (Magnuson) Nelson *


Frank Mall


Gary Mangina *


Kathie (Manning) Karsten *


Diane (Marks) Street *


Dianne (Martin) Auburn


Deborah (Martinson) Fox

UPDATED: August 24, 2008

email: DFox1277@gmail.com


Address:

Degree:Bachelors Degree
College:

Northern Illinois University

Chicago Academy of Fine Art

Aurora University

Occupation:
Company:

HSsong:

Now song:

HS TV Show:
Now TV Show:
HS Hobbies:
Now Hobbies:

What I Have Been Up To:

My husband and I are the proud parents of 2 daughters - both college graduates - both in the business of education; and the proud grandparents of a beautiful granddaughter - Life is Good - we are blessed.

Walter Massie


Judy (Mauer) Flanagan *


Jane (Mayer) Ruppel *

UPDATED: March 24, 2008

email: jemcreation@yahoo.com


Address:

911 Wilson St.
Onalaska, WI 54650

Phone: 608-783-0845

College: Waubonsee Community College, Sugar Grove, IL and Western Technical College, LaCrosse, WI

Occupation: Retired Accountant
Company:

HSsong: Any Beatles Song


Now song: Zoot Suit Riot
HS TV Show: Fugitive
Now TV Show: Dancing with the Stars & Lost
HS Hobbies: Drawing, Painting, and Doll Collecting
Now Hobbies:Ballroom and Country Dancing, Jewelry Making, and Doll Collecting

What I Have Been Up To: I have been married 25 years this June, I have a son 32, a stepson 34 and a beautiful granddaughter 7. I worked as an accountant at a computer business until 1994. My husband Steve is a teacher at Western Technical College, LaCrosse, WI. Steve and I love to dance and have been dancing together for over 20 years. Our favorite kinds of dancing are ballroom and country couples. We also love to go to Ft Myers Beach, FL to relax.

Click here for Pictures of Jane and her husband!

Kathy McCalla


Philip McCleary *


Norma (McCollum) Fuchs *


Janet (McCrimmon) Boyle *


Linda (McIndoo) Nickels *


Ronnie McLaughlin


Patricia McVicker


Edward Means

Ernie Melton *

E-mail: melton.ernie@gmail.com

Linda (Merkel) Adkins


Frank Meszaros


Mary Kay (Millen) Fynn


Larrie Miller *


Louis Miller *


Michael Miller *

UPDATED: January 3, 2013

Scrib Ochsenschlager received news that Mike Miller passed away on Monday 12-31-2012 (perhaps Tuesday). Malcolm (Jerry) Jones spoke with his daughter-in-law, Abby, and she said Mike went to the hospital on Saturday with a bleeding ulcer. They were unable to stop the bleeding. Mike's mother, Sally, was living with him. Services were held in Arizona on Saturday, 1-05-2013. Truly a sad day.

Scrib (and Kimberly) and Malcolm had a wonderful evening with Mike in March of 2012 in Arizona. The attached photo is from that evening. Malcolm spoke with Mike in the late fall of 2012 and a dinner was planned in Arizona for the winter of 2013. Life can be so short. Mike will be missed greatly by all of us in the Class of 1967.

Rebecca (Miller) Gundrum *


John Milroy *


Mary Jo Minneci


Joel Moen *


Judy (Moga) Foreman *


Carolyn (Moore) Popp *

Curt Morefield *

Steve Morrison *

Jim Moser


Marjean (Mott) McCombs *

Elizabeth (Moyer) Lemke *

UPDATED: November 15, 2007

email: lizlem@aol.com
Address:

3116 East Minton Street
Mesa, AZ 85213

Phone: 602-989-8033

Occupation: Court Reporter
Company: U.S.District Court, Phoenix, AZ

HSsong:

Now song:
HS TV Show:
Now TV Show:
HS Hobbies:
Now Hobbies:

What I Have Been Up To: Can't believe it's been 41 years! I'm sorry I didn't get to come to the reunion. I was planning to come and got busy trying to lose weight, put cream on the wrinkles and a fresh application of Lady Clairol! <G> But it's funny, because underneath I'm still the same person you knew back in high school.

I'm so glad the world now is looking at the 60's as the new 40's because my mind and heart feels like they're still in the 40's. I can't say that I've gained enough wisdom to take any different path in life.

I'd like to just send a warm hello and best wishes to all my fellow classmates who did make it to the reunion
and the same to those who also didn't make it but were there in spirit too! My hopes that the day finds you all in good health and happiness. If you're ever passing through sunny Arizona, give me a buzz!

I'm currently single and have two great kids (25) and (23) and a beautiful granddaughter (3). Love living in Arizona. Okay, so it
's a dry heat! But I'll debate the subject with anybody when Chicago is socked in with a 40-below zero wind chill next January!

My best to everyone!


Robert (Dan) Munger


Mark Murley *


Linda (Muneio) Mc Vicker *


Richard Myhre *


Patricia (Natalini) Mascione *


Laurel Joan (Neubauer) Lawler


Dale Neujahr) *


*
Janet (Newell) Burlison

UPDATED: January 08, 2008

email: janetburlison@comcast.net


Address:

Phone:
College: Carroll College, Waukesha, WI
University of Ilinois, Champaign, IL
DePaul University, Chicago, IL
Education:Masters Degree

Occupation: Retired from Marketing, now a Substitute Teacher

Company: formerly with Lucent Technologies - AT&T Network Systems


Favorite HSsong: The songs our A Capella Choir sang at Graduation: "The Impossible Dream" and "Climb Every Mountain" (as I recall anyway!)


Now song:
HS TV Show: The Twilight Zone (whole series)

Now TV Show: Boston Legal

HS Hobbies: Reading, acrobatics

Now Hobbies:Reading, Movies, Traveling


What I Have Been Up To: Mostly family stuff. Also active in a women's organization, P.E.O. Just joined A.A.U.W. The HS reunion planning's been lots of fun!


Click here for Pictures of Janet (Newell) Burlison and her family!

Sandy (Newton) Bailey


Suzanne (Nicholson) Penland *


Douglas Noble *


Wayne Norr *


David Nussle *


Marnie (Oatman) Mamminga *

Scribner Ochsenschlager *


Gail (Oeser) Brown *


Lee Oncken *


Paul Ormond

UPDATED: October 14, 2007

email: pormond@hcr-manorcare.com


Address: 2420 Underhill RoadToledo, Ohio 43615


Phone: 419 252-5525

College: Stanford University BAStanford University MBA
Education: Masters Degree
Occupation: Chairman, President and CEO
Company: HCR ManorCare, Inc.

HSsong:
Now song:
HS TV Show:
Now TV Show:
HS Hobbies:
Now Hobbies:

"Our very own Class President Paul Ormond was among the first ten West Aurora High School graduates inducted as charter members into the school's new Distinguished Alumni Hall of Honor, a year ago (Nov. 4, 2006). Click here to learn what Paul has accomplished."

West Aurora Hall of Honor Interview, Paul Ormond, Nov. 3, 2006

Mickey Oros


Lynette (Ory) Maly *

Darlene (Osby) Gillette


Gwen (Otto) Fox *


Terry Ovitsky